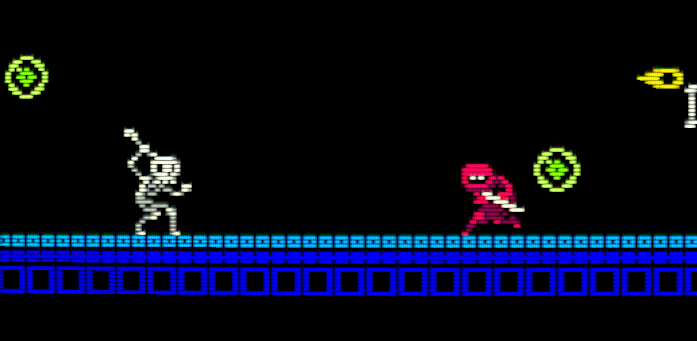 Super Shinobi Drop
New things in the DEMO VERSION
Health Pickups.
Full Heal Pickups.
Projectile slash - Requires 2 or more POW.
POW pickups look nicer.
Added misc. special effects.
Spinning spike maces.
Bouncing Fireball hazards.
Super POW - Collecting a POW crystal while you have 6 already makes you invulnerable and super-fast for 10 seconds.
Drop-Blocks - standing on these blocks causes them to drop out from underneath you after a short delay.
New things unique to the SOURCE VERSION:
Tons of new art assets - Boss designs, tiles, items, rooms, etc...
Ice blocks - These are fully functional blocks. You have less traction and are very slippy while on these blocks.
Files
Super Shinobi Drop.exe
5 MB
Feb 19, 2018
Super Shinobi Drop Source
5 MB
Feb 19, 2018